ATHENS
Stegi exhibition space | Stegi, Syggroú 107
26 L x 19 W x 4,30 Η
UTRECHT
NS Warehouse | Locomotiefstraat 8, Utrecht
39 L x 18,8 W x 6,70 H – total space
18,8 L x 14 W x 6,70 H – usable space
There's one toilet at the front, a little kitchen, all hand clean work, simple.
A small room with a notice board. See extra photos.
Only one entrance and exit. The door saying 'nooduitgang' is not in use!
Heater: noisy. Takes 5 minutes to wind down to silence from switching off.
During working day time: sometimes noise from neighbours (cannot be restricted).
Maxim of 50 people at once in the room (including performers and crew).
Power: 2x 32 A, a max total of 40 KW.
It is not possible/allowed to remove the blank wooden floor.
(shiny ballet floor will be removed)
Black masking can be extended in this particular position.
Everything will look neat.

Dimensions drawing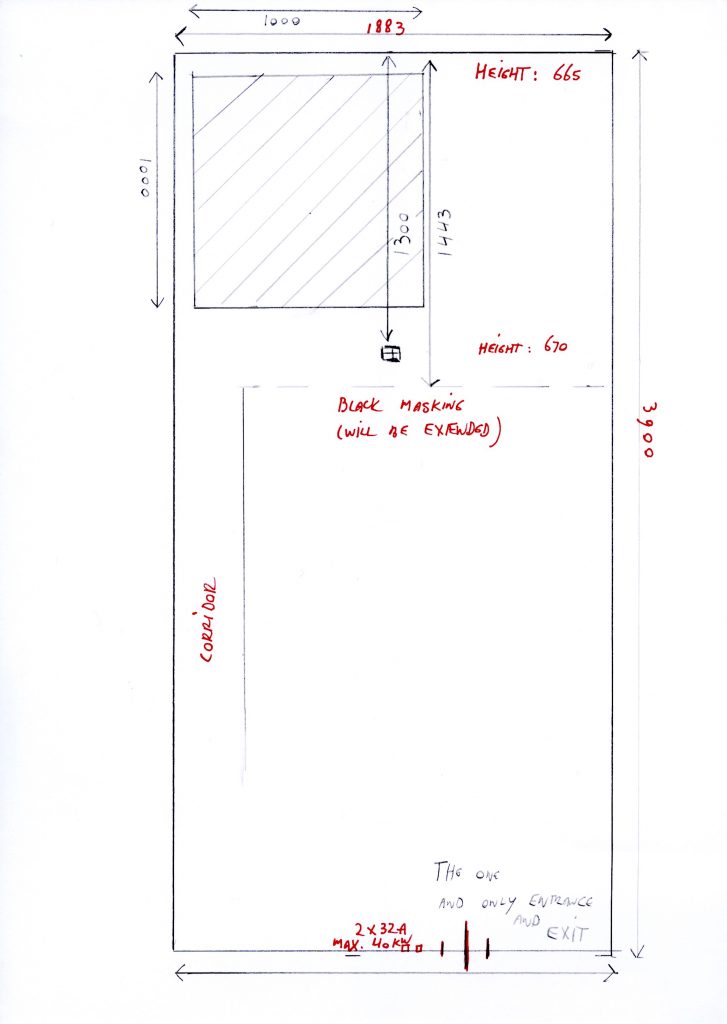 Photos May 2021

Photos January 2021

Outdoors and extra