re-
word-forming element meaning "back to the original place; again, anew, once more," also with a sense of "undoing," c. 1200, from Old French and directly from Latin re-.

re- | drafts
In order to test a few performative ideas, which include automated music instruments, a performer and a scenic environment that immersed our audience, I/O created two draft performances; re- (1st draft) & re- (2nd draft). The first draft was presented in Muziekgebouw aan 't IJ in the context of atelier Spr!tzl and in TivoliVredenburg as part of Gaudeamus Music Week. The second draft was presented as a private event, in collaboration with Spring Festival, Dutch Performing Arts and Gaudeamus.
re- draws its material from the subculture of "klarina" in the Greek 80s. We got interested in studying this remote reality through found online material, using the documentation as a score on stage. The result of our creative process was dream-like world; a concert that decomposed itself into a surreal interaction of elements: a body on stage, light, sound, scenography, text, robotics, audience.
I/O recreated a nightclub of the Greek 80s. The performer and maker Thanasis Deligiannis, born in '83 in the Greek countryside, grew up as a child in an environment as such. The performance's chosen material derived from a crossover subculture that merged together traditional music, early electronic instruments, shiny clothes, lots of whisky-coke and flowers in the air. re- engulfed family as a distant memory; a gesture of reenactment in a dream-like form (the musician-father becomes a robot, the singer-sister becomes a self, the dancer-mother becomes body parts).

The creative team worked on re- through a series of workshops, which led to different versions of "a" performance. Throughout these workshops the team studied found material from the Greek 80s, trying out performative and compositional ideas, and testing advanced technologies specially developed for the performance (such us 3D printed scenographic elements & equipment, robotics and creative coding).
The artistic research of 2018/19 was possible with the support of Gaudeamus and the artistic development program Nieuwe Makers by the Performing Arts Fund NL.

Team | re- (2nd draft)
Τhanasis Deligiannis | artistic direction, composition & performance
Roelof Pothuis | set & light design
David Jonas | creative coding and robotics
Marko Ivic | sound assistant
Danai Belosinof | assistant director & production assistant
Karlijne Opmeer | costume assistant
Konstadinos Savvakis | wigs
Euripides Laskaridis | artistic collaborator

Photos | re- (1st draft)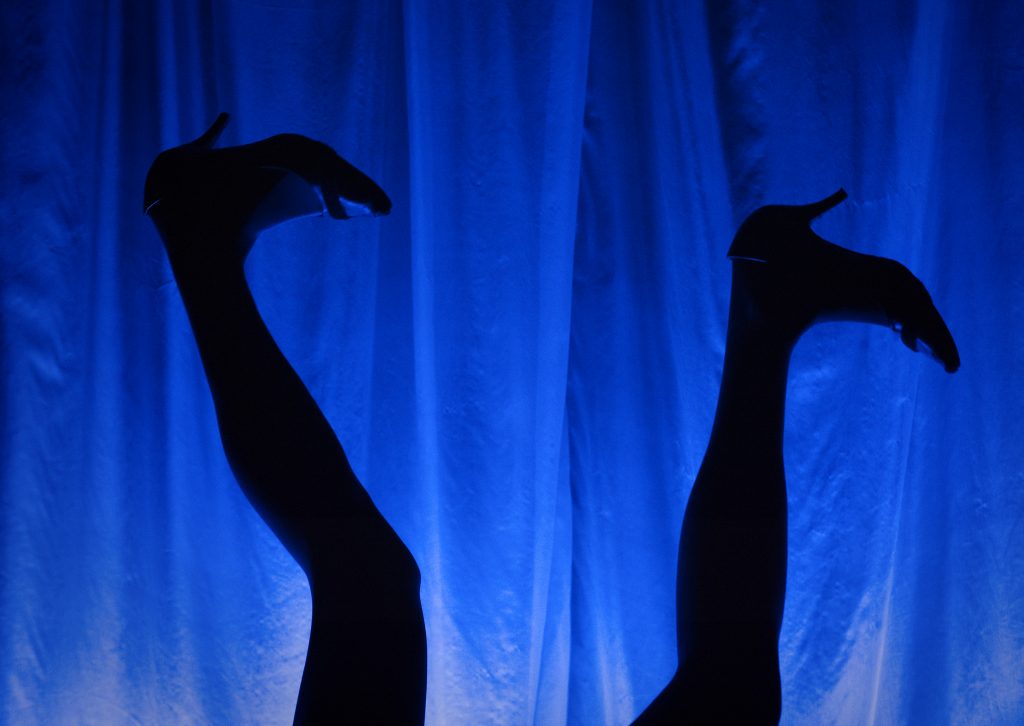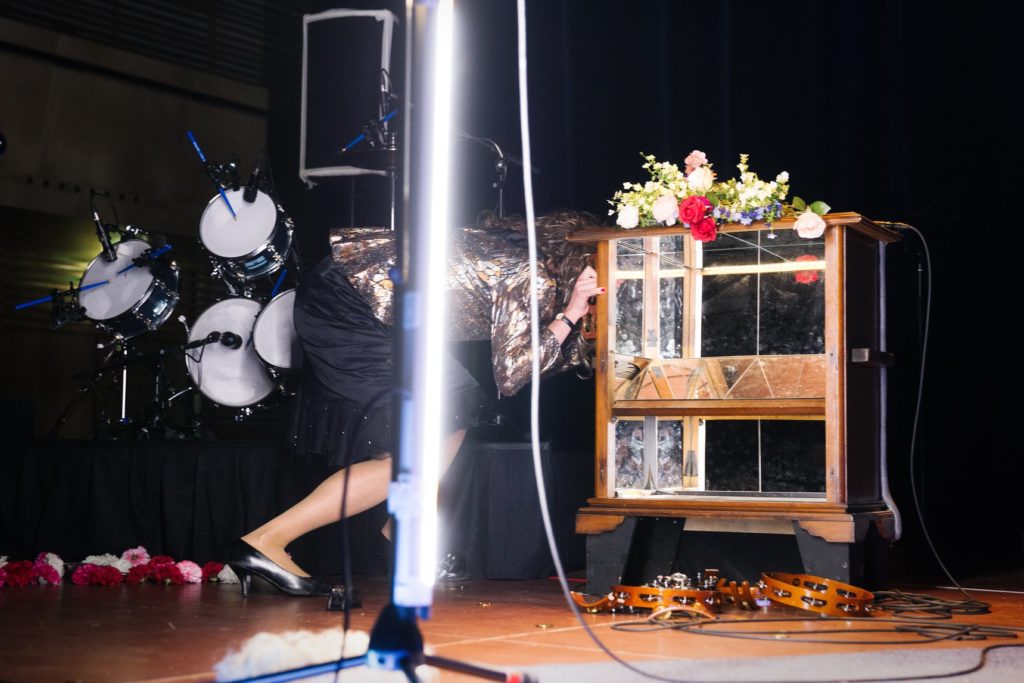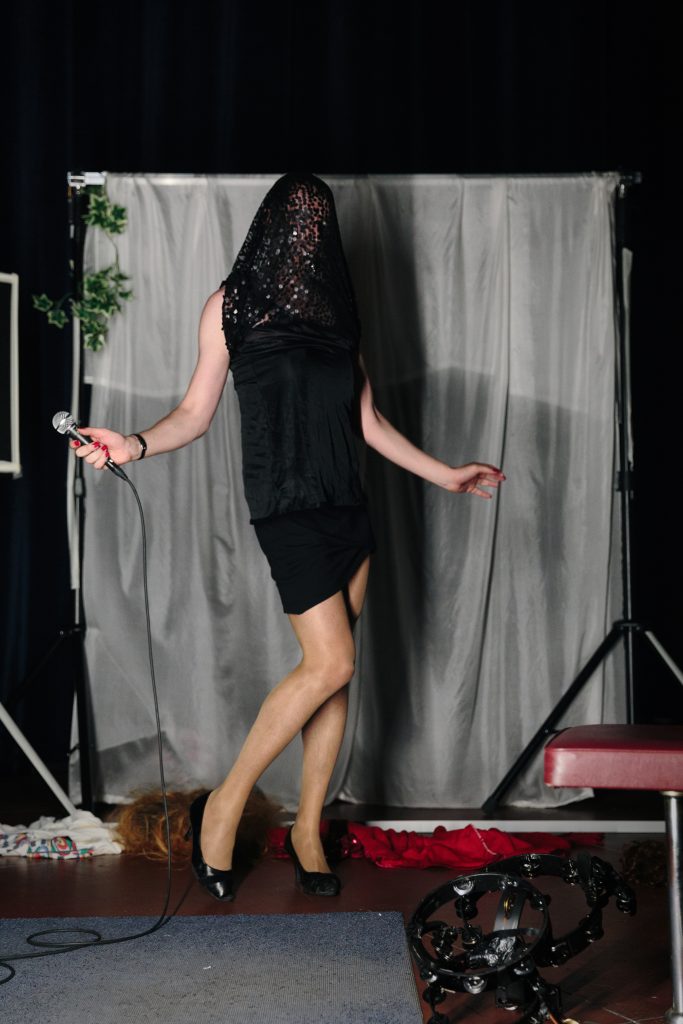 photo credits: Bowie Verschuuren